Last Updated on November 17, 2023 by Chuck Wilson
Are golf cart keys all the same? Are they universal? Yes, as long as it is the same manufacturer, such as all E-Z-Go 1982 and up. Golf cart keys come in universal sets for each golf cart manufacturer with only a few exceptions.
With all of the moving parts the golf cart has, the one item that gets removed most often is the golf cart key. This makes it prone to losing, sometimes temporarily, sometimes for good. So, unless you want to hotwire your golf cart, you're going to have to find a replacement key.
Golf Cart Keys By Manufacturer
EZ-GO Golf Cart Keys
The E-Z-Go part number 17063G1 is a replacement key for most E-Z-GO Gas & Electric Golf Cars and Utility Vehicles manufactured between 1976-current, with the exception of RXV Vehicles.
---
The E-Z-Go RXV key fits the 2008 and up gas and electric vehicles. It is part number 606993.
---
Club Car golf carts have one key that fits all DS and Precedents 1982 and up.
The standard key for Club Car golf carts is for the electric models and gas models. If your model is a much older cart, the ignition switch plus key can be replaced as an inexpensive unit.
---
Yamaha golf carts
Yamaha comes with two different keys that fit their models. Yamaha G1-G11 uses a common key, and G14-G29 uses a different common key.


The Yamaha G1 to G11 models of gas and electric golf cart models have a replacement ignition key part number J17-82511-20/ J17-82511-20-YY
The Yamaha G14, G16, G19, G22, G29/Drive gas, and electric golf carts have a replacement ignition key part number 1012505, 1920, ELI80-0194
| Brand | Key Description | Compatible Models | Part Number |
| --- | --- | --- | --- |
| E-Z-Go | Replacement key | 1976-current, except RXV Vehicles | 17063G1 |
| E-Z-Go | RXV key | 2008 and up gas and electric vehicles | 606993 |
| Club Car | Universal key | DS and Precedents cart models 1982 and up | No Part Number |
| Club Car | Standard key | Electric models and gas models | No Part Number |
| Yamaha | Common key | G1-G11 models | J17-82511-20/ J17-82511-20-YY |
| Yamaha | Common key | G14, G16, G19, G22, G29/Drive models | 1012505, 1920, ELI80-0194 |
How To Start A Golf Cart Without A Key
If you need to get going and cannot get the replacement golf cart keys before having to drive the cart, there are a couple of other methods to start the golf cart without a key.
You can see if a friend or golf cart owner neighbor has a cart with the same make and model, then borrow the key for a while…or…
You can try to "pick" the lock by using a flat-bladed screwdriver. You first slide the screwdriver into the lock until it meets resistance or comes up against the tumblers. jiggle the screwdriver up and down while applying light pressure turning the key in the clockwise direction. This often settles the pins into the tumbler and allows the cylinder to rotate and switch the ignition on.
While this may work in theory, it's important to note that this method is not recommended. Attempting to pick a lock can result in damage to the lock mechanism itself, and potentially void any warranty you may have.
If these methods fail to switch on the power, then you might need to resort to hotwiring your golf cart.
Hot Wiring A Golf Cart
This is what you can do if the above tips don't work for starting your golf cart. Caution should be exercised to prevent shock or fire. You will be connecting two points in the circuit, either by disconnecting the wires and taping them together or by jumpering them with a piece of wire and two alligator clips on either end.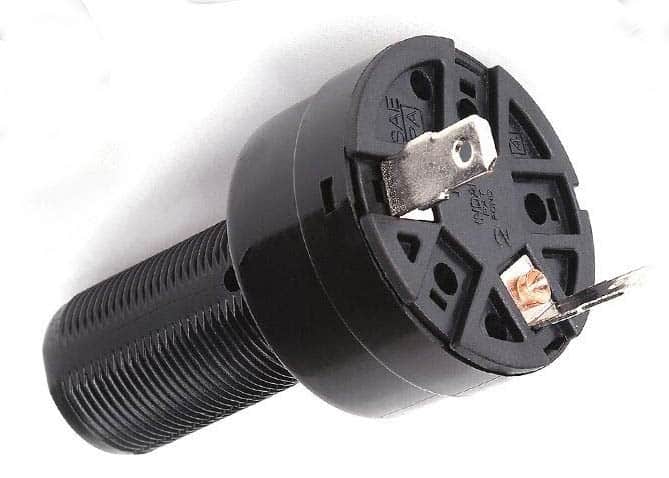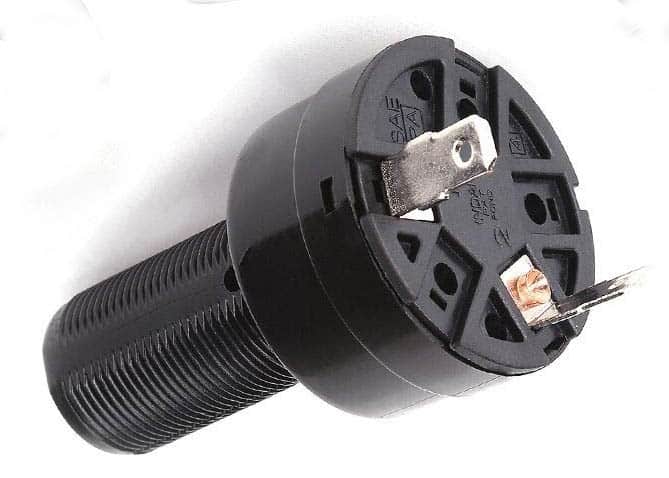 Find the electrical diagram for your model cart either in the manual or on this site to verify the correct wires to jump. The above basic switch is an illustration of the two points to connect, effectively bypassing the switch altogether.
After these two points are connected, pressing the accelerator should either turn over the gasoline engine or start the electrical motor turning.
Good luck and be sure to get that key replacement ordered and in the mail.
Frequently Asked Questions
How Much Does it Cost to Replace a Golf Cart Key?
As illustrated by the products listed above, under 10 dollars.
Can You Copy A Golf Cart Key
It would be difficult to find a blank to copy it to, and would be far cheaper to replace the key.